WATCH THE 14 MIN VIDeo presentation
- SAVE WHEN YOU SHOP
- GET PAID WHEN OTHER PEOPLE SHOP
REGISTER HERE 100% FOR FREE
JOIN OUR LIVE ONLINE CALLS AND LEARN MORE
MONDAY & WEDNESDAY AT 8 PM EST
SATURDAY AT 2 PM EST
​
ON THIS LINK:
​
Frequently asked questions
2.HOW TO SHOP
How to use the CashBack APP for Shopping
---
Please follow these steps: 1) When you are registered, download the CASHBACK APP from the App or Play store. 2) LOGIN into the app with the username you have created which is your Email, and the Password that you have created.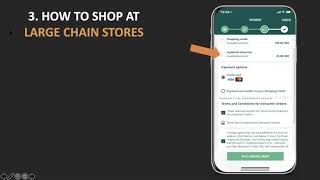 3) Watch the video on how to use the app for shopping.
---
Can I refer the CashBack APP to other people?
---
Yes! You can refer the Free CashBack app to as many people as you wish. But you will not earn money when they use the APP if you are just a shopper. If you decide to upgrade to a Marketer, all these people that you have registered will be already part of your organization and you will start receiving up to 1% commission on all their purchases, and on top of that every shopping point that they create will count for your Career level. Watch this video to learn how to register other people: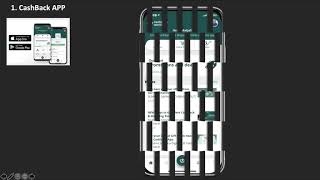 ---
When do I receive CashBack and Shopping points?
---
Depends on where you shop! 1) If you shop with E-vouchers in the big box chain stores, you receive benefits instantly when you purchase your e-voucher. Even before you shop. 2) If you shop at Mom and Pop retailers, you will receive the benefits after they pay the invoice which can take up to 30 days. 3) If you shop online then it depends on the merchant return policy. It could take up to 30 days; but if you book a vaction or similar it could take until after your trip. The merchant just needs to be sure that you will not cancel your order.
---
How to redeem Shopping Points
---
You can redeem shopping points for shopping point deals offered at many Mom and Pops merchants. In most cases 1 Shopping Point has a $10 redemption value. You can find shopping point deals on your Cashback App and Cashbackworld.com Soon you will also be able to redeem shopping points on MyWorld.com/Marketplace
---
How to shop in Small local businesses
---
Shop the same way you have been shopping until now, but when you pay your bill just open up your CB APP, click on the Green CB logo on the bottom and click on CB Card. They will scan the QR code and that's it. You can also just open up your CB APP and shake your phone and the QR code will apear.
---
How to shop on www.Cashbackworld.com
---
You can login on your computer to www.CashBackWorld.com with the same username and password that oyu are uning for the CashBack APP. Whatch this video to learn how to shop on cashbackworld.com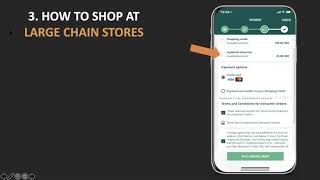 ---
How to Shop in Online Stores
---
Open up your CB app or login on Cashbackworld.com There are over 16,000 online stores and services Select merchant by clicking "Online Shops" in your app or your cashbackworld backoffice. Then click "Shop online now!" and you will be directed to the online merchant Pay with your credit card or debit card (receive benefits from 30 to 90 days)
---
How to Shop with E-Vouchers ( Electronic Gift Cards)
---
Open up your CB app. - Click the E-Voucher logo - Choose the store - Choose the amount - Choose pay with Credit Card - If the amount is lower then $100 then you will need to purchase for the rest the My World E-voucher, because the minimum order to be able to pay wiht Credit Card is $100. You can use that My World e-voucher to pay for any store e-voucher, just use the My world E-voucher when you check out instead of the credit card. - Finish the order process. - When you are at the store and want to use the E-Voucher just click the CB green circle on the bottom of your app and click My E-Vocuher. - Open up your E-Voucher ( Electronic original Gift Card) and pay with it in the store.
---
What are My World E-vouchers?
---
If you purchase any E-voucher for a specifc store that has a value of $100 or more you can pay it direclty with your credit card. But if you want to purchase an E-voucher for a specific store that has a lower denomination value than $100 you need to purchase first a MY World E-Voucher. You can order a My World E-Voucher in the amount of $100 up to $1,500 and pay for it with your Credit Card. Now you can pay with this My World e-voucher for any e-voucher for any store, even if it is lower then $100. Watch a video on how to purchase My World E-Voucher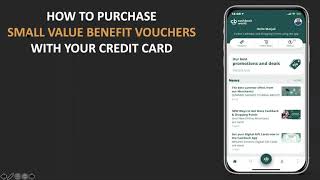 ---
---
3.MORE ABOUT MARKETERS
How to Upgrade to a Marketer?
---
It is simple: 1) Go to www.Lyconet.com 2) Click Register now for free 3) Click Register with your profile 4) Enter the same username and password that you are using for your Cashback app. 5) Follow the steps. You need to checkmark every box in the process. You can watch a video on how to upgrade here: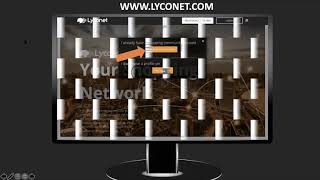 ---
What are Benefit Vouchers?
---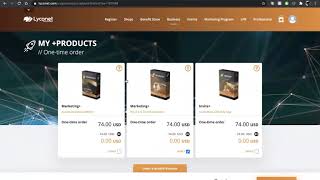 Watch the video:
---
What are Company Profit shares (Cloud program)?
---
Watch the video: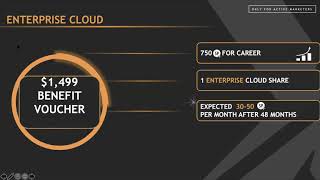 ---
I have become a Marketer. How can I get my training platform?
---
Just click on the link, fill out the form, and you will receive an entire training platform and will be added to our text messaging and email system. To get it you need to be a Marketer with a minimum of 1 small Benefit Voucher order. https://www.mastersofcashback.com/order-training-mcob-platform
---
---
4.MERCHANTS
I am a business owner. Where can I learn more about the merchant program?
---
Watch the basic information video here.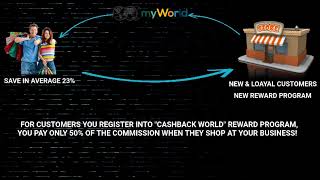 ---
How can my company join?
---
Please contact the person who told you about this program or send an email inquiry to Matt@mastersOfCashBack.com. The contract is done online but it needs to be done from a Certified Merchant marketer.
---
---
5.PRESENTATION SCHEDULE
When are the online presentations?
---
Basic presentations are every Monday and Wednesday at 8 PM EST, and every SATURDAY at 2 PM EST. Here is the link that you can share with people to join the call: https://zoom.us/j/747676817
---
When are the Marketer Workshops?
---
We have workshops for the marketers in our team once a week. They are every Thursday at 8 PM EST. When you become a marketer and have your training platform you will see the schedule and the link.
---
---
6.TECHNICAL ISSUES
How to retrieve my Username or Password?
---
RETRIEVE USERNAME OR PASSWORD THROUGH EMAIL OR TEXT: - Open up your CB app or go to Cashbackworld.com - Click Login - Click Forgot your password or choose forgot your Username - Choose if you would like to retrieve it through email or phone number. Please rermember that if you want to retrieve it through Pnone number you need to enter the entire cell phone number starting with your country code. The country code for the US is 001. - Follow the steps. I DID NOT RECEIVE A TEXT OR EMAIL, WHAT TO DO? If you did not receive the email or Text with your Username or Password, then you need to contact the customer support through email. Send an emaill from the same email that you are using for Cashback. Send it to service.us@cashbackworld.com EMAIL SCRIPT: My name is ....................... my cell phone is ................, my email is:..................... I have forgoten my Username and Password and was trying to retreive it through the automaic system, but I did not receive an email or a text with it. Please send my Username and Password to me on my Email.
---
I do not have the E voucher purchase button on my Cashback APP
---
That means that your app was flagged as a potential fraud. All you need to do is to send an email to US@LYCONET.COM with a copy of your Driver's license and your membership number: ID 001.000............ Just tell them in the email that your App does not offer the option to Purchase E Vouchers and that they should make that available.
---
How to receive a PIN code?
---
What is a PIN CODE? You will need a PIN code, which is a 4 digit security code, if you want to pay for anything using your benefit voucher or any money that you have on the accounts. You will not need a PIN to purchase things with your credit or Debit card. How to receive a PIN? - click on The picutre on the top right corner- Click Settings- Scroll down and you will see send PIN button.You can also find a button to receive PIN under the window where pin is requested when you are doing your purchase. What to do if you do not receive a PIN after you have requested it? Send an email from the same email that you are using for Cashback. Send the email to service.us@cashbackworld.com
---
---
1.HOW TO REGISTER
1) Register For the Free CashBack program.
---
Click on the registration link that you received from the person who invited you.
If you did not receive the link please contact that person. Do not register without a referral link. If you did not receive a referral link please email us at Matt@mastersofcashback.com and we will help you.
---
2) Download the CashBack app
---
Go to the App or Play store on the cellphone you are using and download the CASHBACK APP
---
3) Login to the cashback APP and CashBack.com Website!
---
Login with your email (please be careful, the email is CAP sensitive. If you have used any Capital letter at the registration process for your email you need to use it also at login. Enter the Password that you have created. Use the same username and password for the CashBack APP and for you backoffice at www.CashBackWorld.com
---
---
7.CONTACT THE TEAM
---